Family run business specialising in recycling
Gwilliam Recycling operates a fully licenced waste processing facility at our site located near the village of Ebberston, on the A170 Scarborough to Pickering main route. We accept a wide range of wastes and have a weigh bridge on site.
Gwilliam Recycling is able to take a wide range of wastes, whether collected or delivered, and can recycle around 95% of all wastes received on site.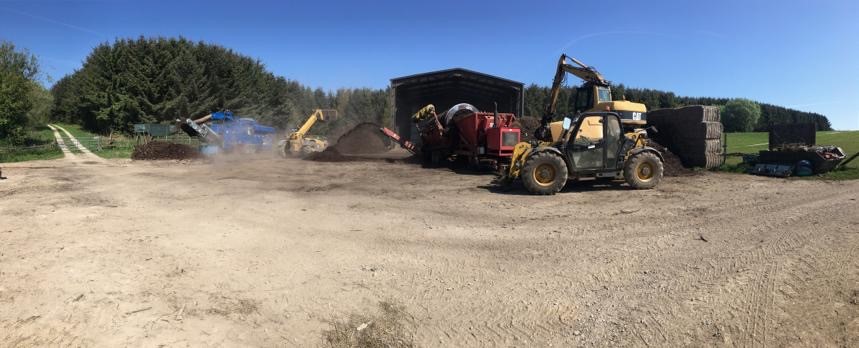 Agricultural Waste handled by Gwilliam Recycling
The Law now classes used agricultural plastics as controlled waste, this means it is illegal to burn your waste. You are now required to demonstrate that your waste has been disposed of correctly, this is not only a legal requirement but will also be requested as part of cross-compliance and environmental scheme conditions.
Waste delivered can be bagged (e.g. in old fertiliser / seed bags) or loose but MUST be kept separate according to the waste streams below. Waste must also be as clean as possible. All waste will be weighed in and a Duty of Care note will be issued. Payment on delivery unless otherwise agreed.
Gwilliam Recycling can handle all of the following:
Silage Wrap / Silage Sheeting • Net Wrap • Chemical Containers (triple rinsed) • Foils and Caps, bagged separately • Baler Band • Fertiliser Bags • Pallets and Wood • Cardboard • Seed Bags • Paper Sacks • Feed Bags.

Collection may be available, please enquire first.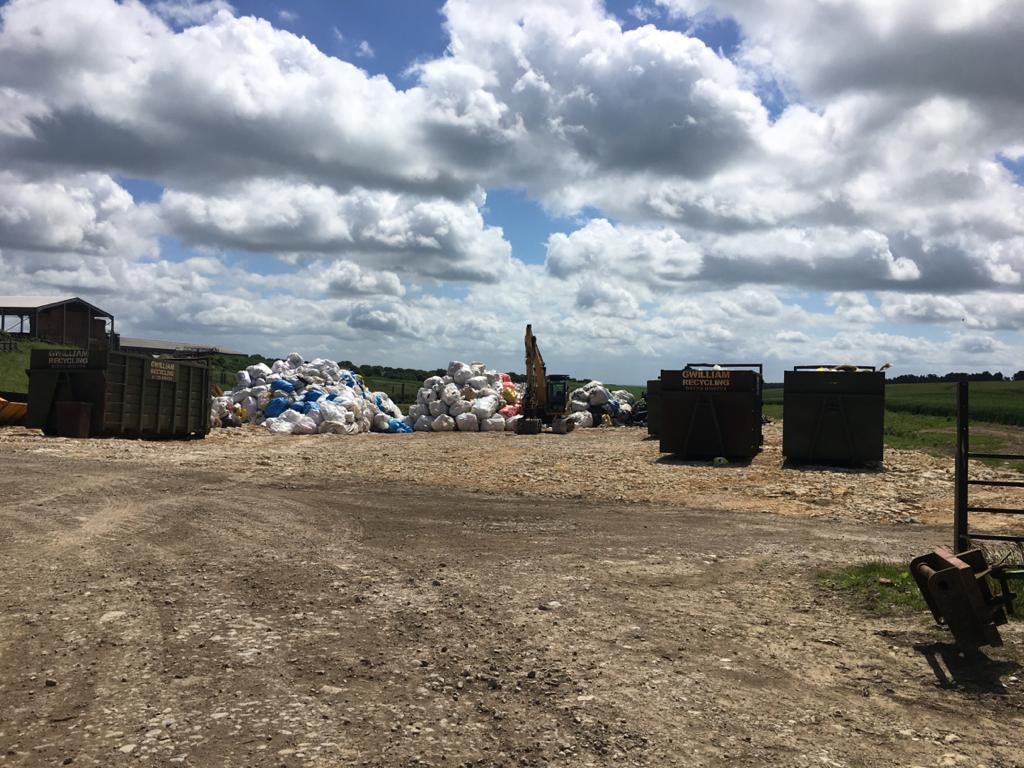 Building & Trade Waste recycling by Gwilliam Recycling
Brick rubble / paving stones • concrete with rebar • soil / sand • tote bags • plastic bags / shrink wrap • metals • pallets / timber •  water pipe / drainage pipe / pvc guttering • plastic drums (rinsed out).
Waste delivered / collected must be kept separate within each load according to waste streams above.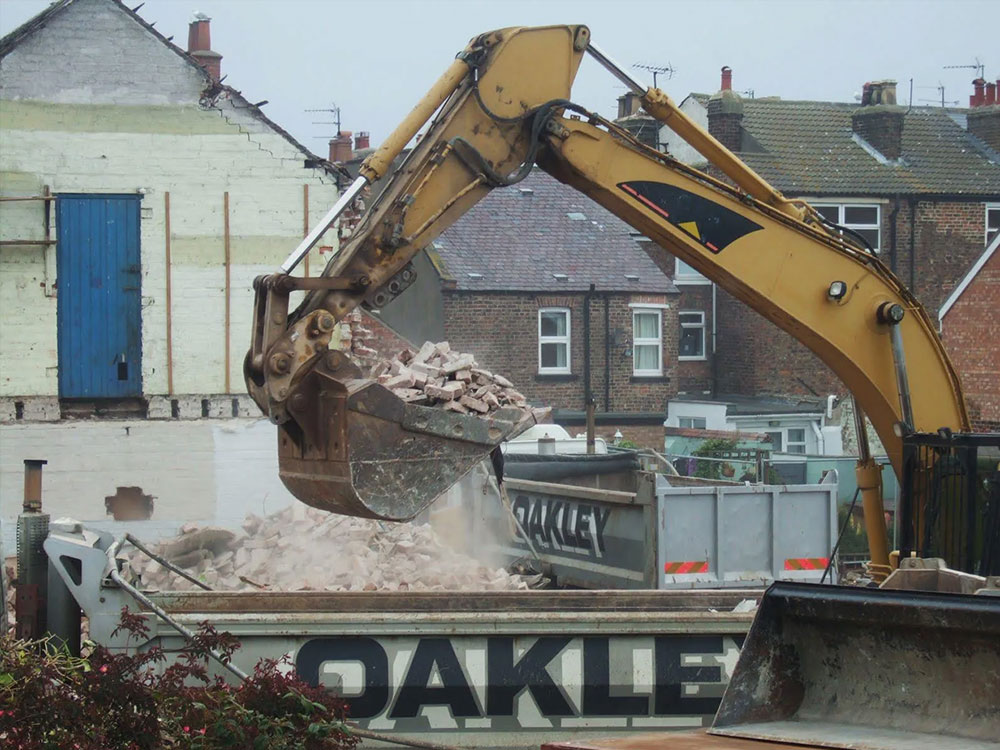 Green Waste Processed by Gwilliam Recycling
We are able to dispose of the following garden waste :-
• Grass cuttings • leaves and vegetable waste • trees / prunings • turf • soil • wood fencing and garden furniture • metal fencing • plastic membrane • plastic water butts.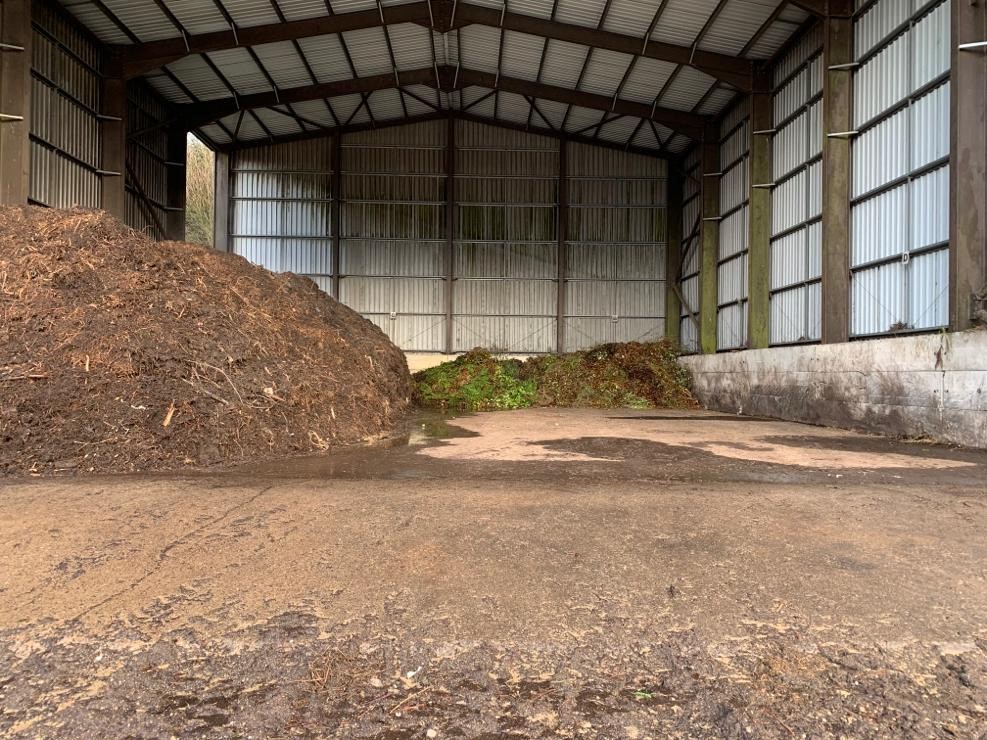 Garden & Green Waste Handled by Gwilliam Recycling
We process green waste, where possible, to produce compost.
Green waste entering the site gets put through a shredder and made into a windrow.  The temperature and moisture is monitored often and the compost is regularly turned for approximately 12 weeks.  The green waste has then broken down into compost and is put through a 30mm screening process to obtain the end product.